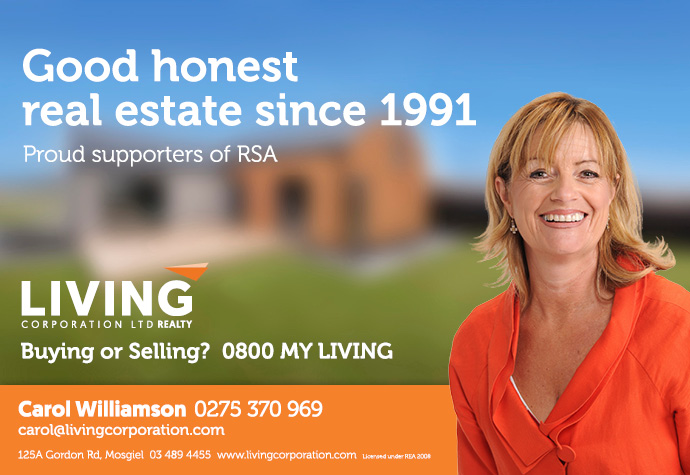 CAROL WILLIAMSON – LIVING CORPORATION
Carol and the team at Living Corporation know the areas surrounding Dunedin, Mosgiel, Balclutha and North Otago and like the back of their hands. And because they have all the up-to-the-minute market information right at their fingertips there's nothing they can't help you with. With a fresh approach to marketing and advertising, plus a stress-reducing back-end system, your property is in safe hands with Carol Williamson at Living Corporation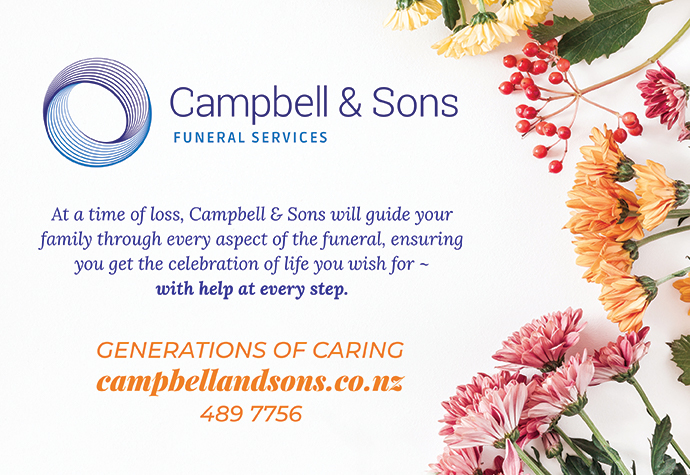 CAMPBELL AND SONS FUNERAL HOME
At a time of loss, Campbell & Sons' dedicated team will guide your family through every aspect of the funeral. Our modern facility is able to cater for services ranging from 1 to 800 people in a variety of settings. We will ensure you get the celebration of life you wish for – with personal help at every step.
TWO STAR SUPPORTERS
DUNEDIN MONUMENTAL MASONS
A headstone is one of the oldest forms of funerary art. A sign of tribute and remembrance, custom-made to honour loved-ones. Dunedin Monumental Masons can work closely with you to create a memorial that does justice to your vision – traditional or contemporary. It is Dunedin's only registered member of the NZ Master Monumental Masons Association – quality assured
OTAGO DENTAL SERVICES
If your dentures aren't what they once were, we are the people to see. We make new dentures – both partial and full sets – and also provide a denture repair service. We make house calls to rest homes and individual premises all around the greater Dunedin area.
MOBILITY SCOOTERS OTAGO
Mobility Scooters Otago has been keeping people moving for the past 19 years, they stock a range of Invacare products for use both inside and outside of your home. Whatever your requirements, the team have the knowledge and skill to make sure you don't lose your fun and freedom. Sales of new and used and hire of mobility scooters, wheelchairs & walkers. The only supplier of the B4 Cabin Scooter in Otago and Southland.